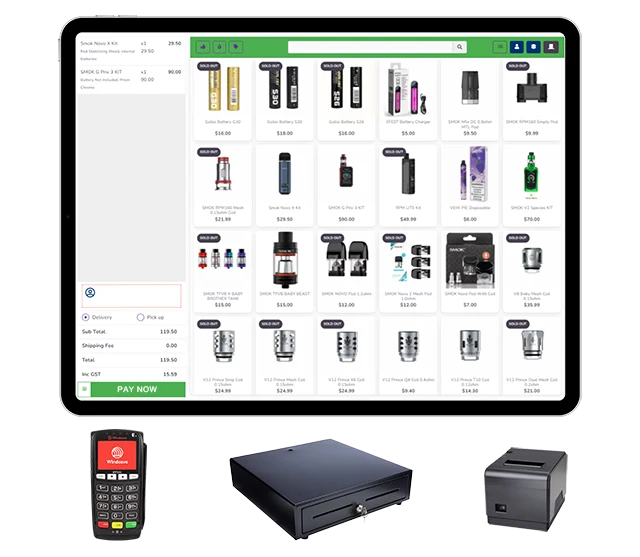 POS System
Web-based point of sale (POS) software is the Software as a Service (SaaS) solution to a retailer's needs, which a plugin in your back-end system. You don't need to install the software on your hardware, only network connection will do.
We also provide the option of POS software installed on your local hardware. This will be suitable for stores without stable connection. The data of sales and inventory will be automatically synced once your have network connection.
Bridge Offline and Online Sales With POS System
You will need to connect your offline POS (point-of-sale) system to your online ecommerce platform. Just like any relationship, communication is the key to success. This integration is essential to the connection between your two main business channels.
Integrating point of sale with ecommerce is a must for any retailer that's doing business online and offline. You want your channels to "talk" to each other, so that sales, inventory, and customer data flow smoothly from one system to the next. This saves you time, reduces double-entry, and minimizes human error.