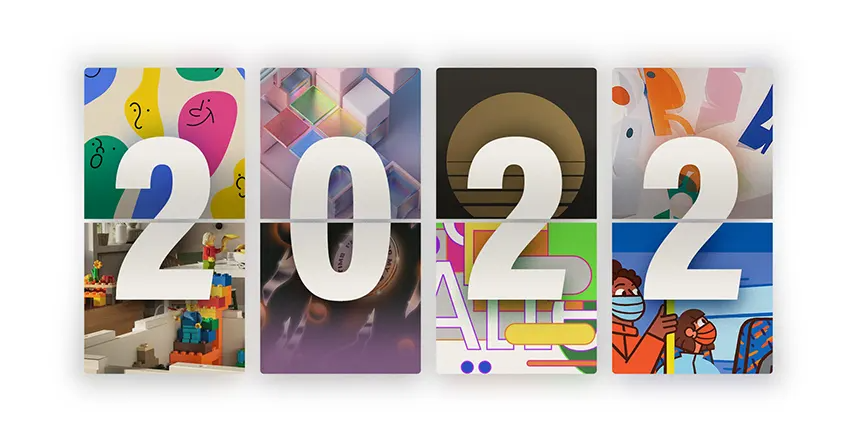 Web design is all about looking to the future. Because of its relationship with technology, the digital realm can be a showcase for new innovations in animation, interaction, and overall immersion each and every year. Having an interactive and innovative website will be able to rejuvenate your small business.
With a focus on small businesses, we have analyzed the standout designs and features that will most benefit the growth and development of your brand. Year 2022 is shaping up to be a diverse and experimental entry in the digital annals. But before we settle into this brave new year, let's preview the following innovative web design trends coming up in 2022.
1.Typographic hero image
As the first part of a website that visitors see, the hero image must make a statement. The web designers of 2022 are taking that idea to heart with typography-led hero images.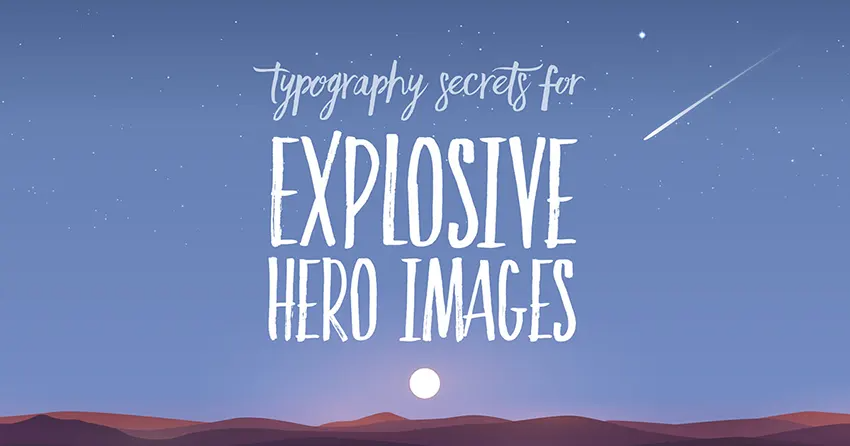 Essentially, these hero sections reduce or eliminate imagery altogether to allow the message itself to carry the weight of the first impression. Rather than coming across as bare, these hero sections are bold in their simplicity. They command attention the way a captivating news headline does. And along the way, they provide an excellent showcase for some tasteful, creative lettering styles.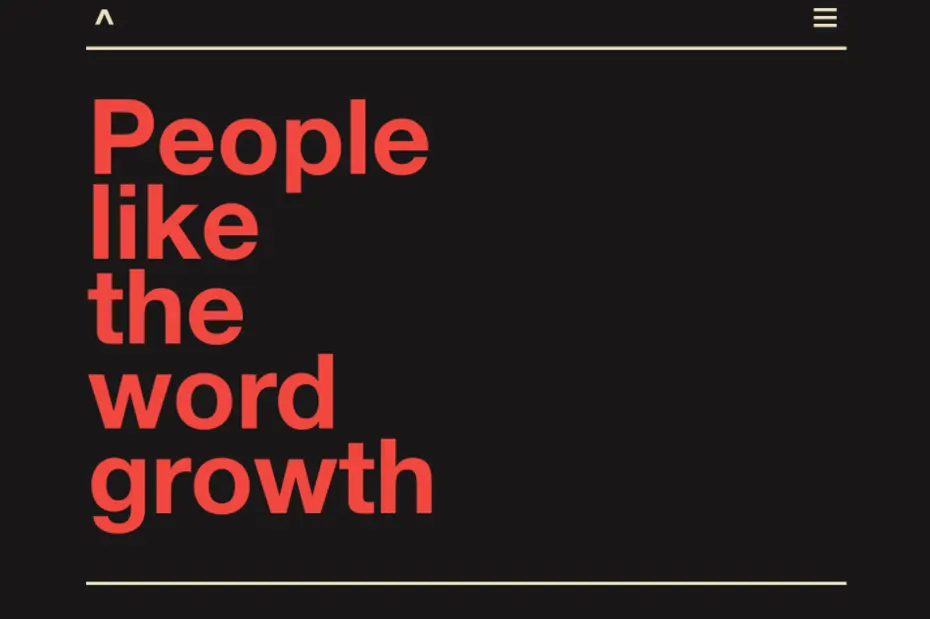 2.Creative scrolling experiences
Being the most common type of engagement, a user makes with a page, scrolling is a constant opportunity for animated interactive feedback. For 2022, scrolling experiences are getting bigger and better than ever by taking visitors on imaginative journeys.
As scrolling animations are not new, the key to this trend is to surprise the visitor with a creative experience. We are seeing pages transform into living worlds through psychedelic imagery, parallax effects and even breakthroughs into the third dimension.
These animations get ever more detailed and psychedelic, many designers are including a prominent foreground element for the visitor to keep their eye on—such as the black crystal on Stone & Style's site. In this way, while an immersive animation entices visitors to journey towards the bottom of the page, the foreground mark keeps them from getting lost on the way there.

3.Moving type
As designers have always known, typography can do more than convey information—it can move the viewer. In 2022, web designers are taking this idea further with literal moving type.
Animation is of course nothing new to web design, but it is usually reserved for illustrated graphics, UI elements, and page transitions. For that reason, moving text can come as fresh and unexpected, even when the animations are simple—as circular rotations and side-scrolling "news tickers" are. These small touches allow the typography to take center stage without overwhelming the reader with gimmicky animated gags.
4.Memphis design
Memphis design—one of the defining aesthetics for the 1980s—is sometimes thought of as a gaudy style, pairing a multitude of chaotic patterns and shapes together. In its day, Memphis design was a rejection of minimalism and the supposed high tastes of art critics, making design simultaneously more colorful, approachable, and adventurous than it had been.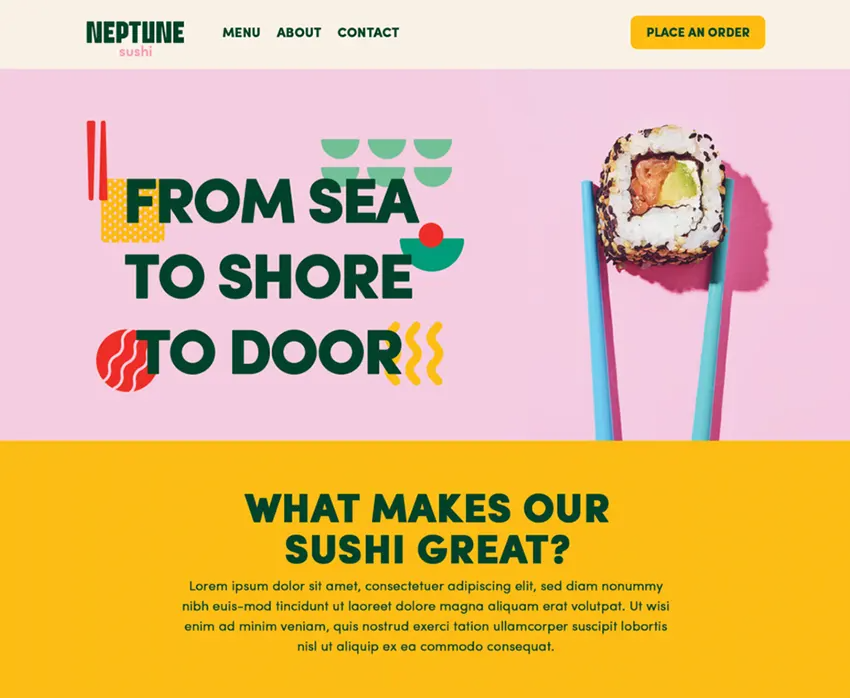 5.Engaging interactives
Over the years, we've seen websites ramp up animation showcases to technologically inventive heights. While in the past these have largely played a role in hero sections and page transitions, we expect more designers in 2022 to turn to large-scale animated interactions.
These interactions delve beyond scrolling—which can be relatively passive—to encourage more meaningful engagement with the page, such as clicking, swiping and dragging.
The key to the trend is to present a bit of mystery—such as the tiny black cube that follows your cursor on LEQB's site or the conspicuously missing navigation on Chiara Luzzana's site—and the visitor is invited to use a specific form of interaction to learn how the page works. This creates novel experiences that leave the visitors feeling more like investigators, actively poking and prodding the page to uncover its secrets.
Want an on-trend web design for your brand?
Work with our talented team member to make it happen. Call us today!